Adding Propane Gas Lines For Home Appliances
Written on: August 22, 2022
Propane Adds Value, Improves Comfort, and Saves Money!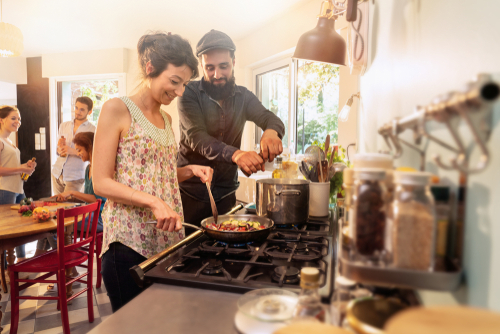 Lots of customers start with propane for heat or hot water—but once they discover how versatile and energy efficient it is, they ask us about all the other ways to use propane. For starters, there are plenty of benefits: Propane equipment tends to be highly efficient, and propane costs are lower compared to electricity and oil.
Additionally, propane heating equipment lasts longer—as much as 5 to 10 years longer than an electric heat pump, providing a better return on your investment. For example, propane water heaters generate much more hot water at a cheaper cost per gallon. In fact, according to the U.S. Department of Energy, homes that heat water with propane rather than electricity can see average annual savings of $174.
All that efficiency makes propane a smarter choice than electricity for a wide variety of appliances.
Need a Propane Gas Line Hook Up for a New Appliance?
If you think adding more propane appliances is hard, think again! At PFM, we make it easy to add more propane appliances or replace old electric equipment with propane-fueled models. Installing tank lines to hook up additional appliances is not complicated, but it's important to do it properly. The pros at PFM can ensure that everything is installed correctly and connected safely to your main tank. We'll also assess your needs and let you know if a larger tank will serve you better.
If your propane storage tank is too small, you'll need to order propane too often—or risk the cost and hassle of runouts. Getting a bigger tank means you'll need fewer refills—and you may be able to avoid or lessen the sting from price spikes. But there's no benefit to getting a bigger tank than you need. You'll need space to bury it, and if it's above-ground, a huge tank can be less attractive.
In either instance, give PFM a call and our team will find the perfect fit to match your needs—and your budget.
Want to Schedule an Installation? Give PFM Propane a Call Today!
PFM Propane is happy to answer all your questions and help you enjoy the efficiency and versatility of propane to make your home more comfortable. We can assist from start to finish, from tank installation to line installation, and dependable propane deliveries. You'll get all this and more from a reliable, local business with roots in the community going back over 20 years.
Contact us for more information today.