Commercial Propane Services & Agricultural Businesses
PFM Propane supports local North Carolina commercial and agricultural businesses with a variety of propane services!
From the North Carolina hospitality industry to the world of farming, propane can do so much for all kinds of businesses, including:
Agriculture
Offices
Schools
Health care
Landscaping
Warehouses
Hotels
Golf courses
Construction
Agriculture
Restaurants
Transportation
Propane—the perfect fuel choice for restaurants, hospitality and more!
Commercial kitchens, restaurants and other hospitality-driven businesses use propane to keep moving forward in the industry. In the kitchen, this clean-burning fuel gives chefs the temperature precision and high-level heat they need to prepare food for large groups. Kitchen staff put propane to use for everything, including deep fryers, steam tables, griddles, broilers, convection ovens, ranges and more.
For hotels, commercial propane dryers are ideal for large loads of laundry, getting the job done faster and with fewer wrinkles or wear-and-tear than their electric counterparts can.
We supply farms and agricultural businesses, too.
Propane's portable nature and versatility makes it an ideal option for farmers. Energy-efficient and dependable, farmers around the United States use propane for farming. This reliable fuel will keep the buildings on your farm warm without breaking the bank. This includes poultry house heating, which is an essential part of keeping chickens productive and healthy.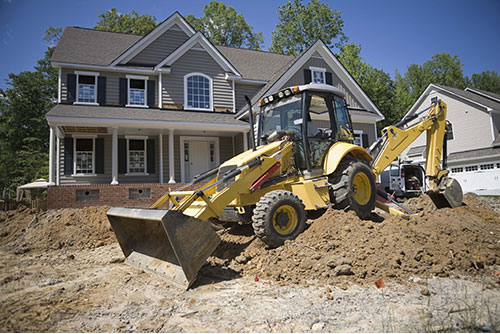 Another important agricultural use for propane is crop drying. In fact, because of its high-yield—and fast-drying capabilities, more than four out of five-grain dryers in the U.S. run on propane.
Minimizing the need for herbicides, farm equipment like flame weeders is powered by propane, along with irrigation engines, forklifts, generators and water heaters.
Propane can power backup generators, temporary heating systems, and more!
Whether you run a hospital, an office, a construction site or another type of business, we know you have people relying on you to keep everything running smoothly and safely. Propane is a smart, economical way to accomplish this.
A propane generator helps protect students and patients at schools, hospitals and nursing facilities, even when the power goes out. It can also keep servers and computers going around the clock, so purchasing a propane generator can truly be a business-saving measure. Meanwhile, low-emissions propane-powered forklifts are ideal for indoor or outdoor use at warehouses, distribution centers, construction sites, manufacturing sites and more. And landscapers fuel their commercial mowers and other equipment with propane, giving their equipment a longer life while producing fewer emissions.
Learn more about how propane can make a difference for your Chatham County, NC business. We work with businesses all across the area, from Asheboro to Southern Pines, and everywhere in-between! Contact us today.