Fall Is the Perfect Propane Tank Fill-up Time!
Written on: October 25, 2021
Enjoy Peace of Mind with Our Automatic Delivery Service!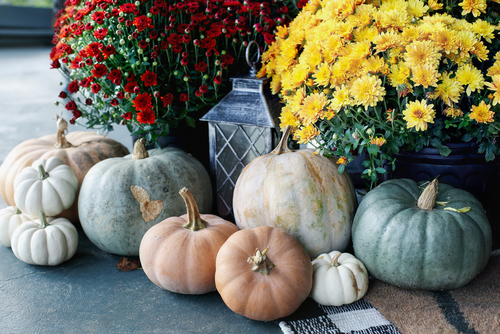 We all know some cold days and nights lie ahead for us in the Tar Heel State. With that in mind, the early part of fall is the perfect time to schedule your propane delivery so you can start the season off right with a full tank.
Here are three reasons why this is a smart idea.
If you wait until it gets cold, odds are good that there will be a sudden, large rush on local propane supplies (and the rising prices that may go along with it).
Your family will be prepared for any weather. A sudden change in weather can pinch propane supplies quickly, leading to possible delivery delays and occasionally no-heat emergencies as people scramble to fill their tanks. Schedule your propane tank refill in the early part of fall and you'll enjoy the peace of mind knowing that your family will be safe and comfortable in any weather that lies ahead.
You can enjoy all your home comforts. Whether you like to cozy up to your propane fireplace, lounge on your porch warmed by your propane patio heater or depend on propane to heat your home and generate hot water, you'll need to fill up on propane to enjoy the comforts of home in the months to come.
The Advantages of Automatic Delivery
When you schedule your fall propane delivery, don't forget to ask about PFM Propane's automatic delivery program! This FREE service gives you peace of mind because you don't have to worry about a propane runout!
With automatic delivery, we use our computer systems to track how much propane your home typically uses, factoring in the daily temperature and your usage history to accurately predict when you will need a propane delivery. With that data, we will schedule a delivery to your home before you run low.
You no longer have to worry about going out in the cold, rain, or snow to check your propane tank gauge levels. You no longer have to contact us to request a propane delivery either. And you won't stress out if you forgot one (or both!) of those things.
But, wait, there's more. We can also install a propane tank monitor so we know exactly how much fuel is in your tank at all times. You can monitor your own tank levels too! Read about wireless tank monitoring by visiting our website today.
Get in touch with us to find out how we can prevent the hassles of having a run-out when you need propane the most.
And if you're a PFM customer, you can order fuel online by going here.
We're standing by ready to help you stay warm, safe, and worry-free this season. If you would like to start enjoying all the advantages of becoming a PFM customer, including reliable propane deliveries in Chatham County, NC, please go here to get started.