Propane Tank Owning vs. Leasing: Pros and Cons
Written on: August 30, 2021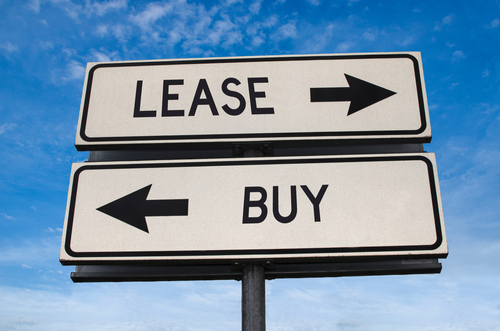 One of the most important decisions you will have to make as a new propane customer is whether to lease or buy your propane tank outright. The answer to that question depends on several factors that you will have to weigh before making your decision.
Let's take a look at both the benefits—and drawbacks—of owning and leasing your propane tank.
Owning a Propane Storage Tank
Pros
When you own your own propane tank:
You control who supplies your propane
You can choose a tank from any manufacturer on the market
Your supplier can't seize your propane tank during a billing dispute
Cons
You are responsible all installation and maintenance tasks and costs associated with your tank, including repair, replacement, and parts.
You are also responsible for periodic tank recertification according to local and state laws
Leasing a Propane Storage Tank
Pros
When you lease a propane tank:
Your supplier will typically install and maintain the tank, covering all routine upkeep costs
In some cases, you will get preferred propane rates or customer benefits that are not available to customers who own their tank.
Cons
When you lease your tank, you are bound to your supplier
Changing suppliers often involves a termination fee
As you can see, although there are some advantages to buying your own tank, leasing offers distinct advantages in terms of maintenance costs and safe, hassle-free operation. For this reason, most propane customers choose to lease their tank.
Need a new propane tank for your home or business? We can help! Contact PFM Propane for high-quality, dependable propane tank installation and propane tank leasing in Chatham County, North Carolina!