Propane's Uses & Benefits in the Commercial World
Written on: June 28, 2021
How Can Propane Improve Your Local Business?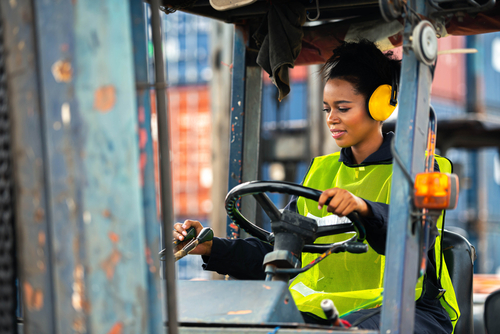 Have you always thought that propane gas is just a fuel for your home, barbecue, or RV? Think again! Propane has some great applications for commercial use, including:
Space Heating: Direct-vent commercial propane space heaters are a safe, easy to install, and incredibly energy efficient way to heat a space. They burn fuel cleaner, too, with fewer pollutants and harmful emissions than fuel oil space heaters.
Backup Generators: Severe weather is becoming more and more common, and the power outages they often bring can pose some big financial risks for your business. Backup propane generators can help keep your business online and your employees comfortable while you wait for power from the grid to return.
Temporary Heating: Propane-powered temporary heating systems will keep your workers warm and comfortable while they build your construction project. Whether you use direct or indirect fired portable heaters, propane provides clean, consistent heat, free from moisture and emissions.
Farm Applications: From running coop heaters and irrigation systems to drying grain and controlling weeds, propane can do it all for your farm or agribusiness!
Forklift Power: Propane is the perfect solution for powering forklifts—you'll get less downtime, safer operation, lower operating costs, fewer emissions, and easier maintenance.
In fact, you can use propane to up your equipment performance and efficiency just about anywhere you can use electricity, gas or oil, including health care facilities, restaurants, hotels, golf courses, warehouses and more!
Five Key Commercial Propane Benefits
Why choose commercial propane over gas and oil for your local North Carolina business? Here are five big reasons:
It's versatile: Propane can power everything from furnaces and outdoor lighting to backup power.
It's efficient: AFUE ratings on some supplemental propane-powered equipment reaches level into the high 90s! (For comparison, electric counterparts can run as low as 30.)
It's safe: Extremely high standards set the bar high for fuel handling and equipment construction safety and operation.
It's eco-friendly: Propane offers one of the best carbon profiles you'll find among available energy sources
It's economical: Fuel prices for propane—on average—generally fall below those of other commercial fuels like diesel or kerosene.
Clean, green propane. It's the do-anything fuel for your North Carolina business! Contact PFM Propane today to learn more about how we can support your commercial propane services and commercial propane deliveries in central North Carolina!