Important Propane Safety Information
PFM Propane makes it a priority to keep your family—and your home—safe.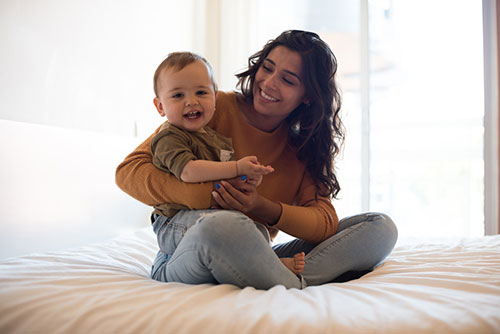 At PFM Propane, we care about your safety and want you to have all the information you need to keep your family and friends safe as well. With that in mind, it's our welcomed duty to maintain the highest safety standards for tank installation, propane delivery and equipment service.
Our safety standards are based on federal, state and local regulations, combined with the propane industry's own high safety standards. We're proud of our safety record and confident in our practices.
Still, it's important to us that you are educated about best practices when it comes to propane in your home. We want you to know what to do if you have a safety concern. The most common concern is detecting the smell of gas.
People often associate the smell of propane with that of rotten eggs—and that's no accident. In fact, an odorant is added to propane so it's easy to identify a leak or other issue. If you detect this rotten-egg smell, it's important that you act quickly and follow the steps we've provided here.
What steps should I take if I smell gas?
Put out any ignition sources, including cigarettes and candles.
Get everyone to leave the house RIGHT AWAY.
As you leave, don't touch light switches, telephones, thermostats or any other appliances.
If you can get to the gas shutoff valve on the propane tank or cylinder safely, close it.
Once you're a safe distance from the house, call 911 and PFM Propane.
Don't return to the house—give emergency responders and PFM Propane technicians the time they need to look for escaped gas and to complete any repair work that needs to be done.
Even if you don't smell gas anymore, stay away. Don't try to turn on the propane supply valve yet.
Wait for the technician to repair the issue and complete a thorough inspection of all gas appliances. They'll also need to relight all your pilots.
Do not go back inside until you have permission from emergency personnel or your PFM Propane technician.
Learn more about all aspects of propane safety from the videos below, created by the Propane Education & Research Council (PERC).
At PFM Propane, your safety is our priority. Let us know if you'd like more information about propane safety, our delivery options, appliance services or tank installation. Just contact us through our website or give us a call.