The Many Ways To Use Propane in Your Home
Written on: April 24, 2023
Discover the Many Uses of Propane Both Indoors and Out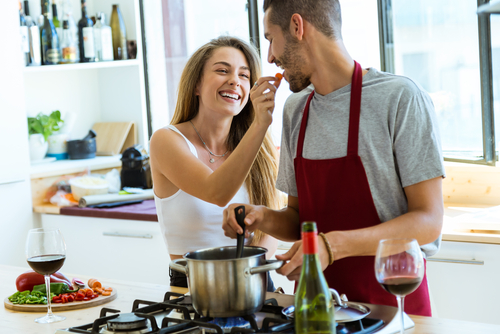 If you use propane to heat your home, you probably already appreciate how well it provides steady, reliable heat energy at an affordable price. But you might be surprised to know how versatile propane is and how many other ways it can be used throughout your home. Propane offers exceptional performance and efficiency in a wide range of home appliances at a much lower cost than electricity.
In most cases, it's because propane generates more Btus than an equivalent amount of electricity, so you need much less propane to produce the same amount of heat or energy. Propane is also more efficient than natural gas, delivering twice the heating energy.
The Versatility of Propane
If you want to make the most of propane in your home, you've come to the right place. Read on to learn all the different ways to use propane in and around your home.
Water Heaters: The same reasons propane is great at providing heat makes it ideal for heating water and powering appliances and equipment that heat water. It's worth considering that water heating is a big percentage of home energy bills—especially when you consider how much hot water a household uses in bathing, laundry, dishwashing needs.
An energy-efficient propane water heater can help you reduce your energy costs, and perform better, too. Tankless water heaters save energy by instantly heating water when you need it, rather than keeping a large tank hot all the time. As a result, you can enjoy virtually unlimited hot water—while seeing savings of up to 40%!
Cooking and Grilling: Nothing beats the precision and control you get cooking with gas. That's why it's the first choice of professional chefs in the kitchen and on the patio.
Recent stories about gas stoves and indoor air quality are a bit misleading: While natural gas stoves can potentially emit methane, a potent greenhouse gas, propane contains no methane. And, cooking of any kind creates particulate matter and affects indoor air quality, no matter what fuel is used—even electric and induction ranges.
Outdoor Living: Adding safe and efficient propane appliances can let you enjoy your outdoor spaces earlier in the spring and later into the autumn seasons.
Fire pits and fire bowls are an attractive focal point and gathering space for entertaining friends and family. And propane-fueled pool and spa heaters will warm up the water much faster than an electric heater and maintain the temperature better once the water is warm. As a result, propane pool heaters help you keep heating costs under control, while letting you enjoy your pool or spa more.
Indoor Fireplaces: A propane fireplace brings all the ambiance and warmth of a wood-burning fireplace to any room, without the mess, smoke, and ash. And unlike a traditional fireplace, you can install a propane-fueled fireplace just about anywhere: living room, dining room, bedroom, even the kitchen.
Imagine the luxe, spa-like glamour of a fireplace in your master bath! And, you have a range of options for propane-fueled supplemental space heating as well.
Generators: When storms knock out power, a propane-fueled backup generator will keep your lights on, your refrigerator running and everything else powered up until the utility companies can make repairs. What's more, a whole house generator can boost your home's value and get you a lower rate on your homeowner's insurance, too.
Come See Your Available Options at the PFM Propane Showroom!
If you're looking to enhance your home's value and improve efficiency, updating or adding propane appliances is a savvy move. Our showroom in Siler City, NC features a wide range of indoor space heating options and is located within Pool Store of the Pines showcasing grills, fire pits, pool heaters and more.
The experts at PFM have the experience and knowledge to answer all your questions. Contact us for more information or stop by the showroom today.