Why Should You Install A Propane Standby Generator?
Written on: May 24, 2021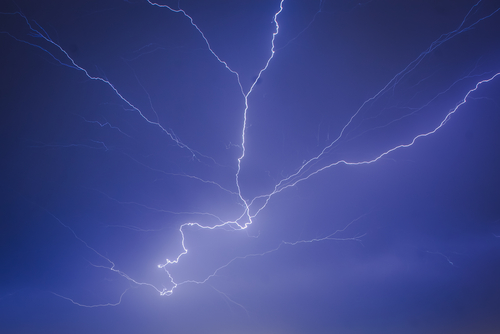 Have you noticed that you seem to hear more about power outages these days than ever before?
It's not your imagination. Major power outages in the U.S. (more than 50,000 homes) are nearly 10 times more common today than in the mid-1980s. Aging transmission grids and power plants—combined with more intense weather events and a greater-than-ever demand for electricity—has left our homes and businesses vulnerable to a loss of power that can be inconvenient at best and dangerous (and costly) at worst.
That's why now, more than ever, we think a propane standby generator is one of the best investments you can make in your North Carolina home.
From Luxury… To Necessity
In the past, having a backup generator seemed like a luxury for most homeowners. But today—especially with the irreversible changes that the pandemic has brought into our lives—having a reliable source of power has become a necessity for many of us.
By starting up instantly during an outage, a propane backup generator will enable you to:
Continue to work or study: With so many of us earning our livelihood—or our degree— from home, an interruption in electric service can set us back for weeks.
Keep your family protected: With many of our loved ones at home during the pandemic, using at-home medical equipment to treat conditions that keep them healthy, backup power can literally be a life saver.
Keep your property protected: Electricity doesn't just keep the lights on, it keeps protective devices like sump pumps and home security systems working.
Keep your food fresh: A back-up generator will keep your refrigerators and freezers on to keep hundreds of dollars of food from spoiling.
Propane backup generator installations in Chatham County, NC
If you're considering adding a propane backup generator, our expert technicians and electricians can help you install and connect it to your home HVAC and power systems. To learn more, or to get a no-obligation estimate on propane emergency generator installations in central North Carolina, contact us today!
Severe weather power outages are dangerous, and they happen all year long. Protect your home and family with an emergency propane generator, professionally installed by PFM Propane. Contact us today for a FREE estimate on a propane whole house backup generator installation in central North Carolina!